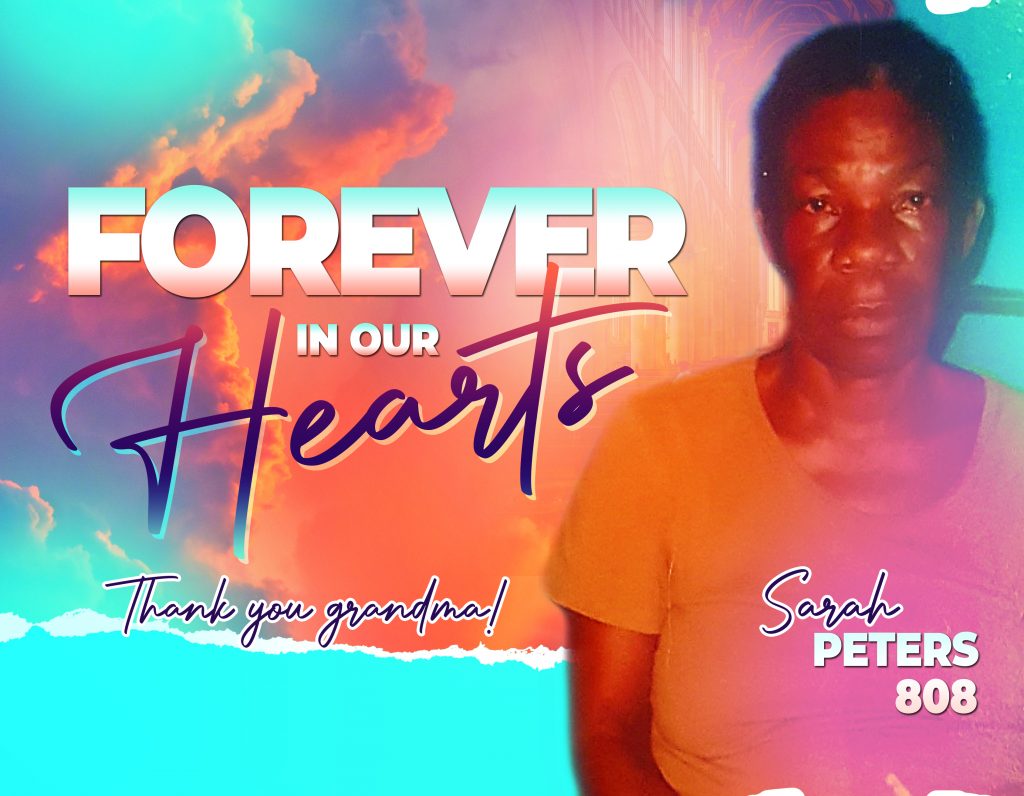 Passionate Leadership with Humble Beginnings
The number 808 refers to our late Grandmother (Sarah Peters, SPD). That number comes from a story near and dear to our hearts. Our grandmother raised us when we were young, and she is the reason why we are men.  Her favorite number was 808 isn't just her favorite number but also her month and date of birth, and the time she was birth. 808 was what everyone called Monrovia. 
They grew up in a small town where opportunities were limited, but they were determined to make the most of what they had. Despite their story, the brothers were incredibly close and always supported each other's goals and aspirations. They have a strong bond and are committed to helping each other succeed.
Family Owned and Operated
808 Construction Inc. is a family-operated business locally based in the Ottawa, Ontario area. We specialize in basement foundation repairs and waterproofing projects for residential and commercial properties. For over 9 years, we have faithfully served our clients by providing quality services and solutions on every project.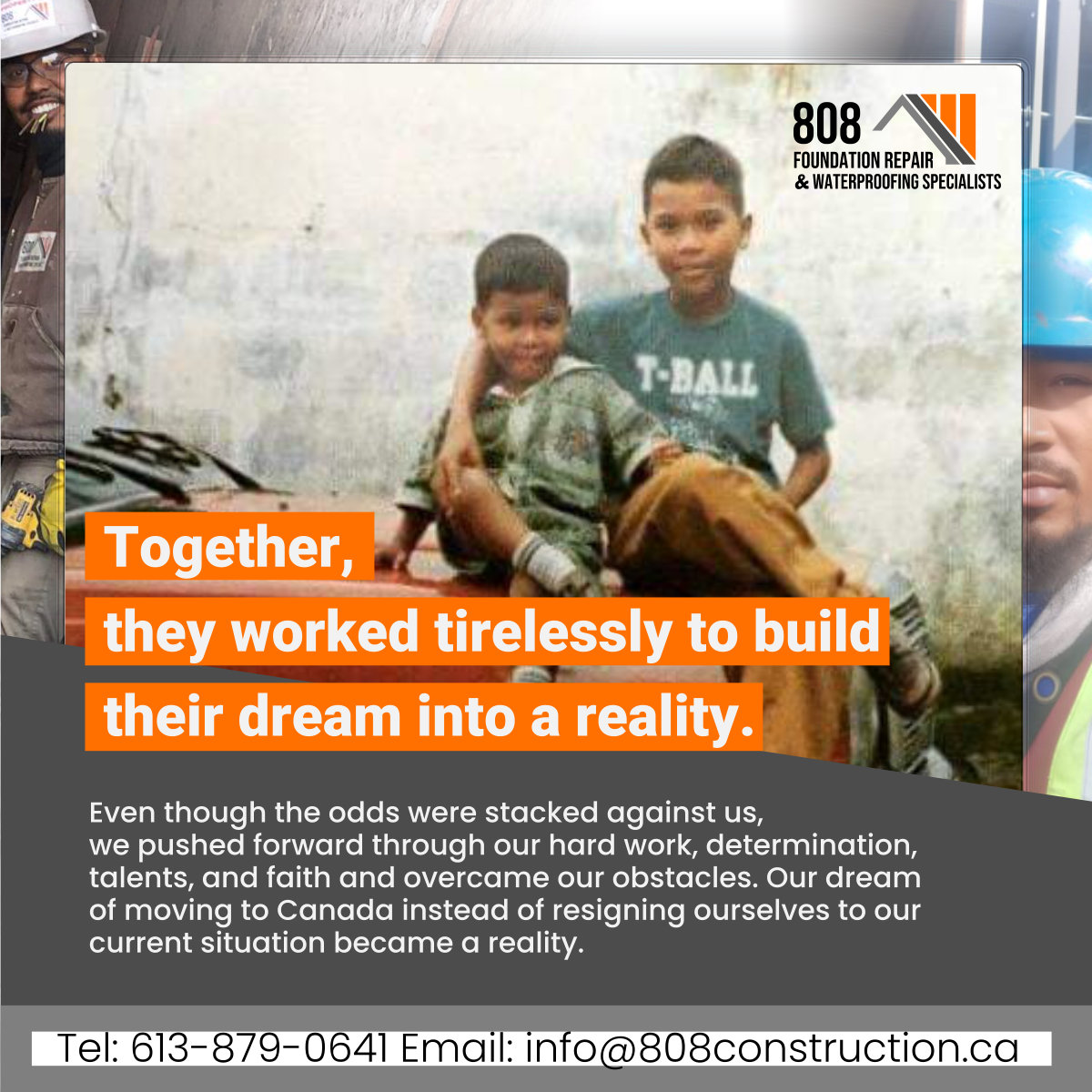 Making waves in the industry by consistently delivering high-quality projects on time and on budget.
As the business grew, so did their reputation as leaders in their community. They were known for their commitment to excellence, their passion for their work, and their humble beginnings. They inspired others to chase their dreams and to always strive to make a positive impact in the world.
We stand ready to dry up any wet basement or craw space water problem…and warrant it! If your basement is flooded from leaks, cracks, or just sitting water—call us first.
Contact us to request an on-site inspection in Ottawa and a cost estimate today!
A testament to the power of passionate leadership and humble beginnings.
808 has built a reputation for honesty, integrity, and high-quality workmanship. These values are seen in our leadership and in the dealers who stand behind our work and processes.
The main avenue for our growth is through the referrals of our hundreds of satisfied clients. Through their referrals to their associates, friends, and family, we have become one of the most trusted foundation repair and restoration service providers in the business! Our business comes highly recommended by people who have worked closely with us on their own projects.
Foundation damage is nothing to be ignored; it should be...
The foundation of your home is among the essential parts...
When comparing foundation repair companies, the foundation warranty is worth...
Tested and Trusted
WHAT CLIENTS SAYS?
"Peter"
"I am very pleased with them and their work and have already referred them to...
Ottawa, ON
"Lynsey Christie"
808 FOUNDATION REPAIRS, came out to my house and looked at the problem. There was...
Cantley, QC
"Rafal Rataj"
Micheal professional, punctual, and adaptive. From our first assessment meeting, to the completion of the...
Ottawa, ON
"Jessica Hammond"
Professionalism, Punctuality, Quality, Responsiveness Michael and his team performed water proofing (summer 2020) along my...
Ottawa, ON